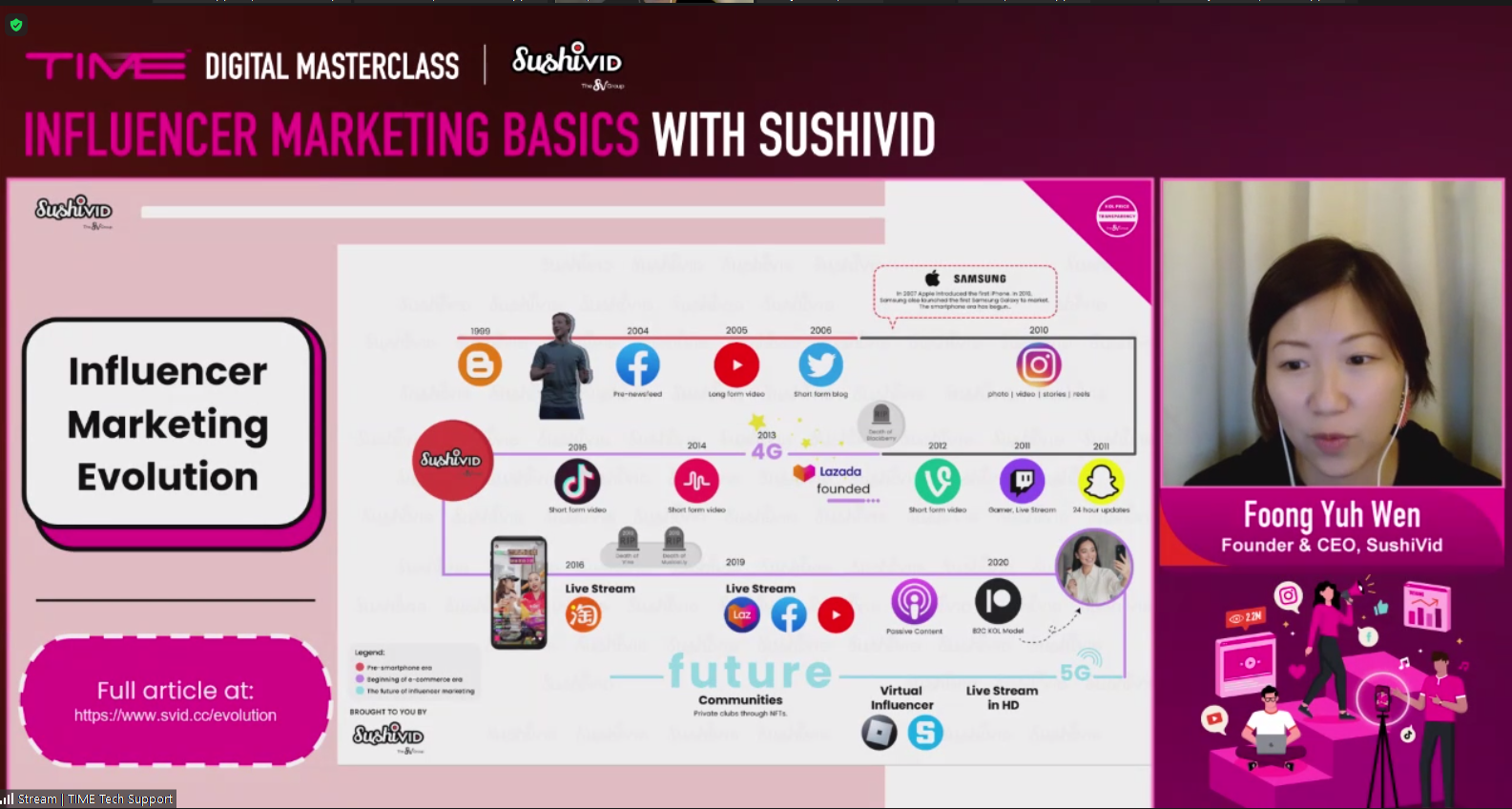 In just 5 years, SushiVid went from being an influencer marketing company to having over 5,000 brands and 17,000 influencers in Southeast Asia and China on their platform. Their goal is to provide influencers a space to connect with brands to tell stories unlike any other. With thousands of brands looking for new and unique ways to reach an audience that converts, digital marketing initiatives need talent to bring ideas that engage and excite.
In SushiVid's recent Masterclass, when asked about how a brand should select their influencer agency, Founder and CEO, Foong Yuh Wen said, "It's important for the brand to work with an agency that understands how you work and whether they can cater to your workflow. An agency with an effective strategy and one that cares about your goals, is the one to go for. It's not all about cost."
While quantity does not necessarily mean quality, should the follower count of an influencer make a difference for brands? "An influencer's follower count is an important factor, but it isn't the only one to consider. It largely is dependent on the client's objective and the type of content that they are looking to create. Just as important is engagement, community, and price, all of these should be taken in consideration," Wen added.
To learn about this and more for your business, subscribe to TIME Digital Masterclass today!