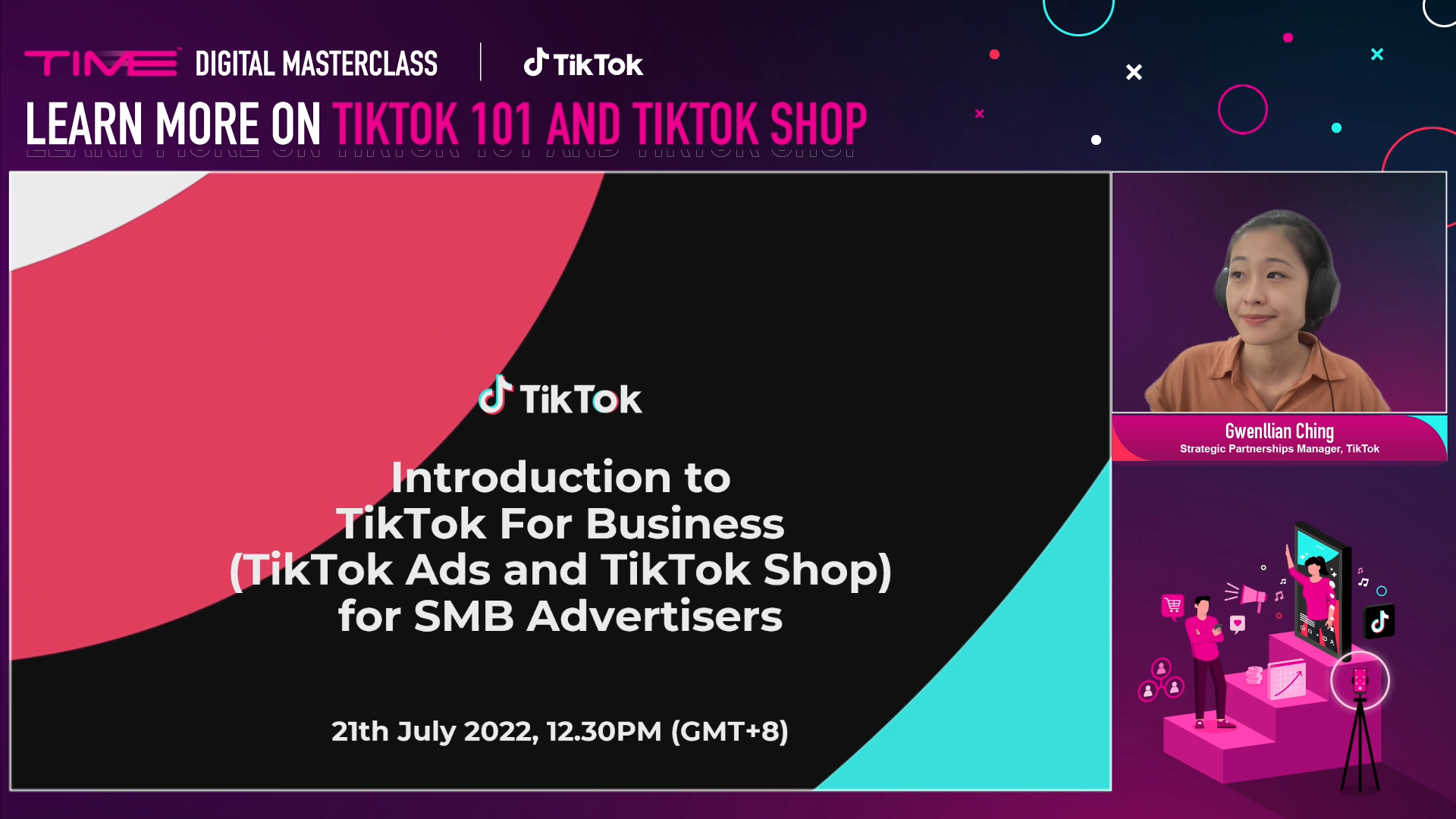 Currently known as one of the leading social platforms to have strong user growth, TikTok is becoming a medium for brands and businesses to learn about how they can tap into the brand's tools to achieve their objectives.
In TikTok's latest Masterclass, Gwenllian Ching, Strategic Partnerships Manager said, "TikTok has a full-funnel ad solutions to help businesses achieve their marketing objectives. Brands can leverage on TikTok Auction Ads to help achieve conversions objectives and boost sales, specifically if the products are sold online."
On the topic of the brand's latest addition, Ching continued, "The fully in-app e-commerce solution that TikTok Shop provides makes it easy for brands and sellers to open and manage their shops. The Seller Center enables merchants to manage products, orders, logistics and payments, and also access core data analytics and marketing promotions."
"TikTok Shop also offers sellers a direct channel to tap into the brand's vibrant and engaged user community. Adding product anchors embedded in short videos and livestreams is a highly effective way to streamline the purchase process, increase brand exposure and drive GMV growth. High-quality content will also receive platform traffic support," added Yuki Peng, Seller & Category Operations Manager, TikTok.
To learn about this and more for your business, subscribe to TIME Digital Masterclass today!