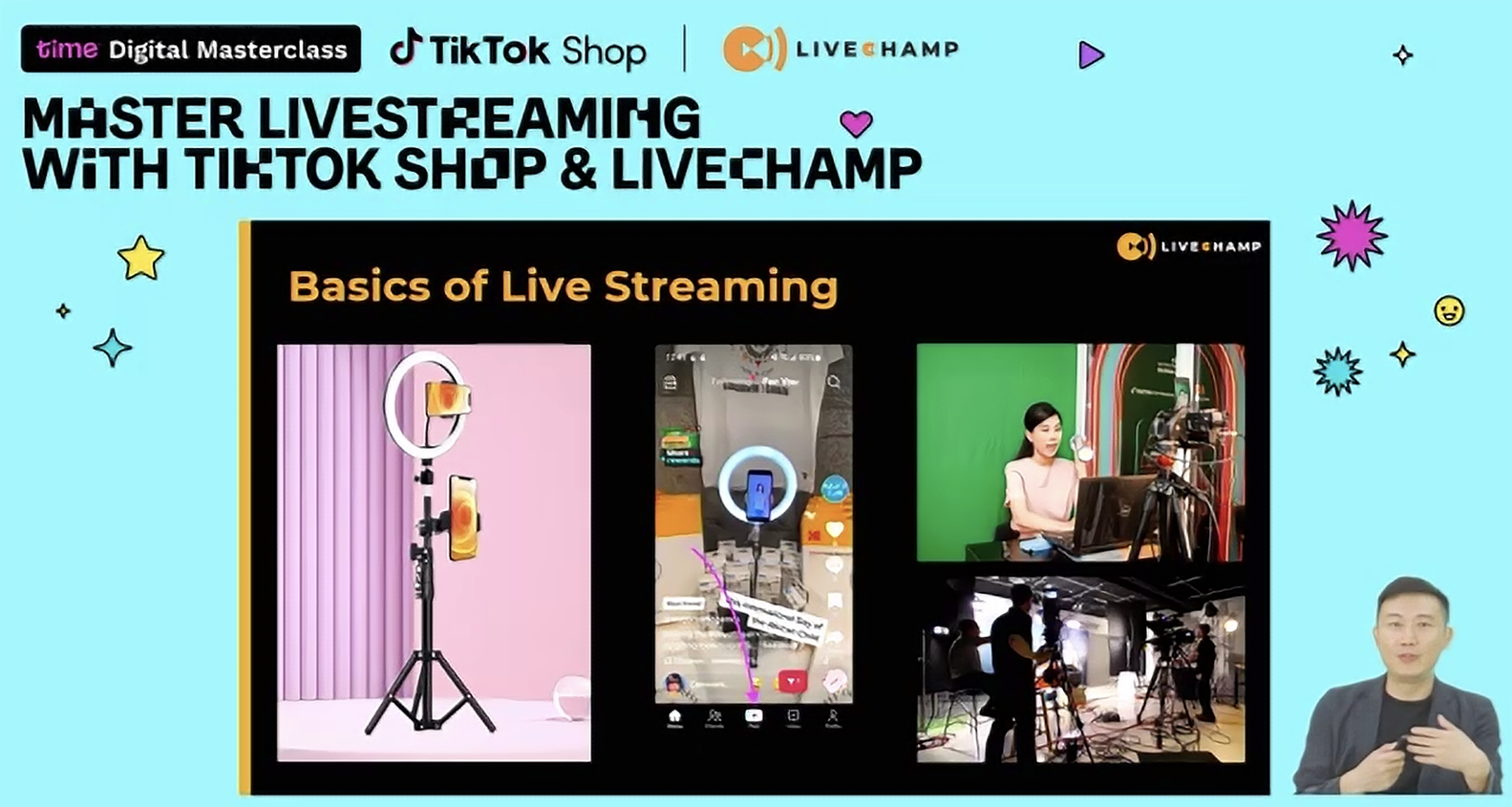 Live streaming is all the rage with SMEs tapping into the appeal of reaching a wider audience at the click of a button. This installment of Time Digital Masterclass shared the ins and outs of how SMEs can leverage livestreaming to power their business. Our guests, TikTok Shop and LiveChamp, gave some insights into how SMEs can make live selling work.
"Focus on the right community and curating content that delivers value to that community. Be authentic and be sure to include a targeted call to action in your content to maximise live streaming," said Nur Azre, Partnerships Manager of TikTok Shop.
Nur Azre adds that SMEs can also tap onto trends and collaborations as well as interactive tools, made available by TikTok, as ways to boost visibility organically.
Tools are a powerful arsenal for any e-Commerce retailer but it can get confusing if you're not sure what to use or if you're using tools from various sources. This is where providers like LiveChamp come in.
"Livechamp isn't just a collection of tools, it's an all-in-one toolset," says Andrew Tong, CEO of LiveChamp.
He elaborates further to explain that by linking TikTok Shop to LiveChamp, a preliminary evaluation will be conducted to asses the performance of products. Once that is done, proper tools and resources are then assigned, eliminating the hassle of trying to figure out what to use.
With the proliferation of AI in content creation, LiveChamp is also exploring AI-generated sales scripts for products to help SMEs choose the type of pitch and approach they would like to adopt.
Andrew believes AI will continue to see mainstream use and will benefit content creators on TikTok.
If you found this interesting, subscribe to Time Digital Masterclass and get notified of upcoming classes!